Mississippi Left Me Out
Jasmine Harrison
"[When] I lost my job on April 15, 2013, I lost a big part of my life and the biggest part of my life was health insurance," states Jasmine Harrison.  "Health insurance would help me get back on my feet, get me back to a point of my life where I used to be and it would take away some of my pain and suffering that I'm going through," explains Jasmine Harrison.
On March 28, 2013, the 23 year old was involved in a car accident where a car came from behind and rear-ended her unexpectedly.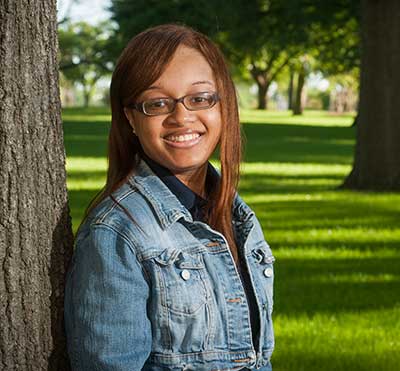 Since April 2013, it's been hard for the Edwards, MS native to find a job. Although she goes to the library daily to search for job applications and even receives notification that she meets the job requirement, she never receives a call from the work place.
Without health insurance, Harrison is not able to see a specialist to get the correct treatment she needs to help offset the arthritis she developed from the accident. In addition, she does not qualify for the federal subsidies provided through the Affordable Care Act and that puts her into the Medicaid Expansion Gap. Jasmine and countless other Mississippians would have access to quality and affordable health care if Mississippi would expand the Medicaid program in the state.